CREEP BEHAVIOUR
28/5 - 27/6, 2015 at ELASTIC GALLERY, Stockholm, Sweden
Installation, drawings on paper, brass, Mirastar glass, paper objects, colour photographs on dibond, latex on metall.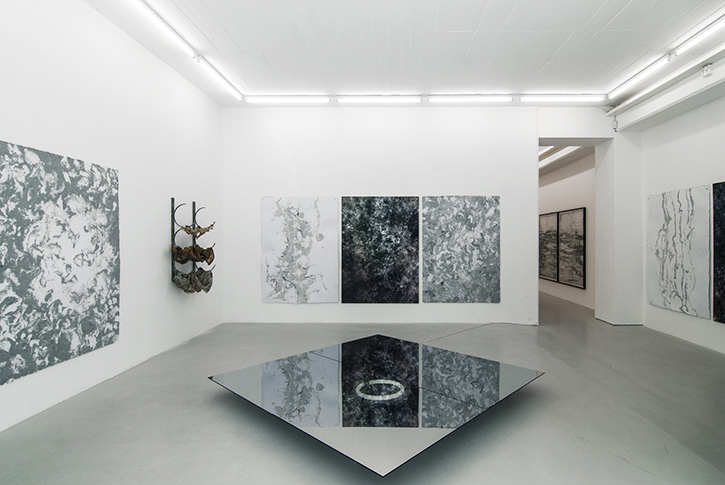 Installation view at ELASTIC Gallery, 2015
CREEP BEHAVIOUR
"Just like nature itself, Catrin Andersson´s art consists of a visual surface with a substantial underlying depth of diverse material filled with history and processes. A surface changed over time, a frozen moment in an ever-changing process: Andersson digs in the layers of history much like an archaeologist and examines developments in the crusts of earth like a geologist. She uses information from scientific studies and presents her research and aestheticizes surveys with different material. The result is beautiful, powerful and mysterious. To penetrate the visual exterior of Andersson´s art calls for scrutiny of process and material, just as science is needed to understand how the workings of nature and its temporal changes.

Ice has since long occupied the interest of Andersson. She has sought out areas in the north, where light and climate are ruled by extreme conditions. She has been to Svalbard and Iceland and most recently to Haparanda/Torneå in northern Sweden. Drawn to the vastness, the unexplainable and often overpowering nature of these places. There is always a human presence that acts like a communication between man and nature, a mutual influence, but most of all a human desire to operate and understand time and space.

Paper is a recurring material in Catrin Andersson´s exhibition Creep Behaviour at Elastic Gallery and is exposed to different elements and which change the appearance and substance of it. In doing so, she loses the control of the result. The series Still Resolution, 2015 consists of monochrome carbon drawings that have been rolled up in plastic tubes in which water and ice from Torneälven have run through. The meeting of materials transforms the monochromes to an image of the mighty movement of nature: a frozen water surface transformed when ice melts, cracks, and slides on the river´s surface forming a multitude of patterns.

Surface Sensor, 2015 also consists of carbon drawings merged with ice and water. These were taken out of Årstaviken in Stockholm from melting ice at the end of winter. The process was completed when the papers, with their specific look, were extracted from their bath after a month and 15 days."

Ýrr Jónasdóttir Director, Ystads konstmuseum
Translation: Alida Ivanov
Full text here >>
"Elastic Deformation - A temporary shape change that is self-reversing after the force is removed, so that the object returns to its original shape

We are at the tipping point, the intersection of climatic elastic and plastic deformation. Creep Behaviour is a challenging yet subtle provocation exploring this crisis through a body of work influenced by, and created in harmony with the environment.

At times it is difficult to know whether Andersson is directly responsible for the mark making or the director of the physical processes of nature that exert their influences and presence within her work. Committed to working site specifically there is far more intent present within the work than randomness ? Andersson clearly understands the environments she works in. However, she does not play safe, there is inherent risk within her practice, too little exposure to the elements and the work may not be created, too much exposure to ice or water and the work may be destroyed.

This is the pivotal metaphor within the work. We can always push forward but we can never go back. Whether directly referencing the extent of sea ice in a palpably visual Decade (Decay) or alluding to metamorphism Past Perfect Facies we are dealing with the Geologic - huge forces and long periods of time, yet Andersson always asks us and brings us back to being Mindful thinking about the now, the individual moments and the fragility of where we are.

This is where the strength of Anderssons? work lies. She does not make Stadium Art, the huge spectacle with an equally huge but fleeting Wow, which ultimately is more often like cultural candy floss. This work is quiet, it draws you in, it demands that you engage with it and that you are present."

Aidan Moesby is a Curator and Artist based in Newcastle, UK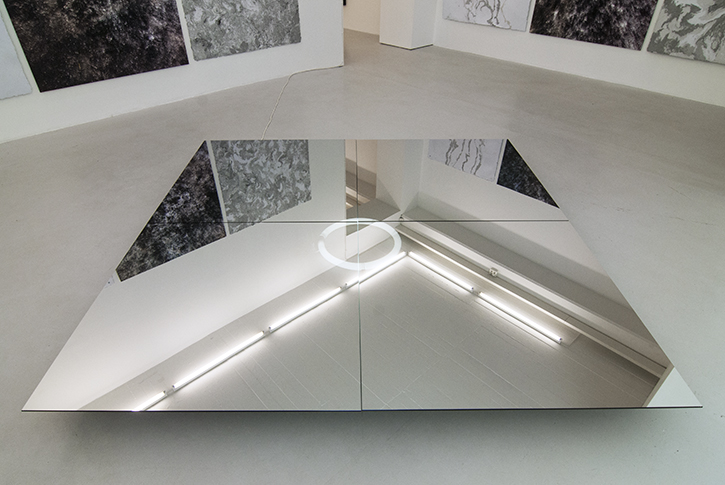 PART FOR THE WHOLE (UNDER THE CANOPY), 2015.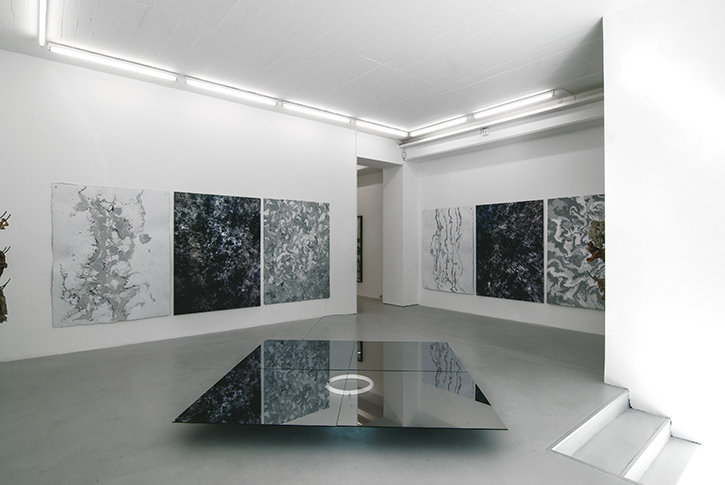 PAST PERFECT FACIES l, ll, lll, 2015 and PART FOR THE WHOLE (UNDER THE CANOPY), 2015.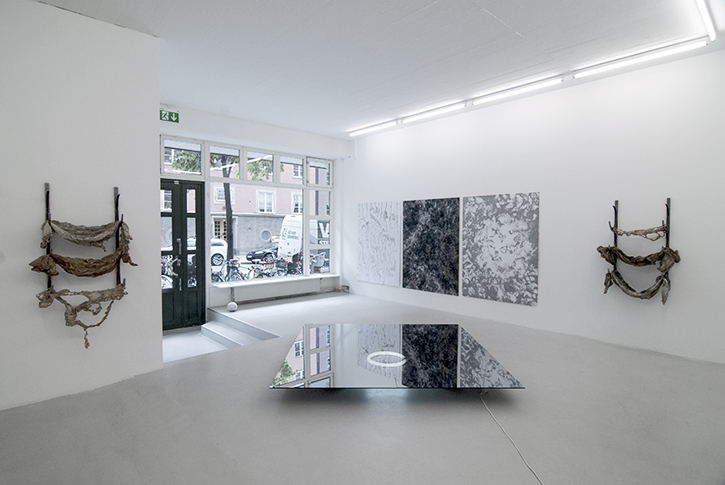 PAST PERFECT FACIES l, 2015, PART FOR THE WHOLE (UNDER THE CANOPY), 2015 and PART FOR THE WHOLE (FRONT/BACK), 2015.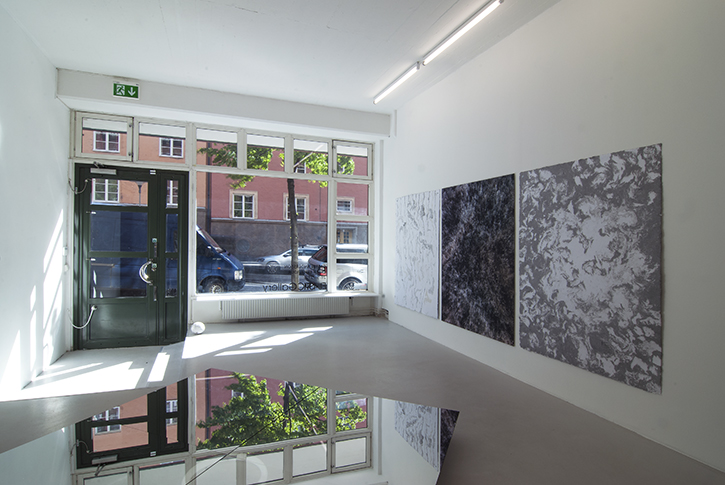 PAST PERFECT FACIES l, ll, lll, 2015 and PART FOR THE WHOLE (UNDER THE CANOPY), 2015.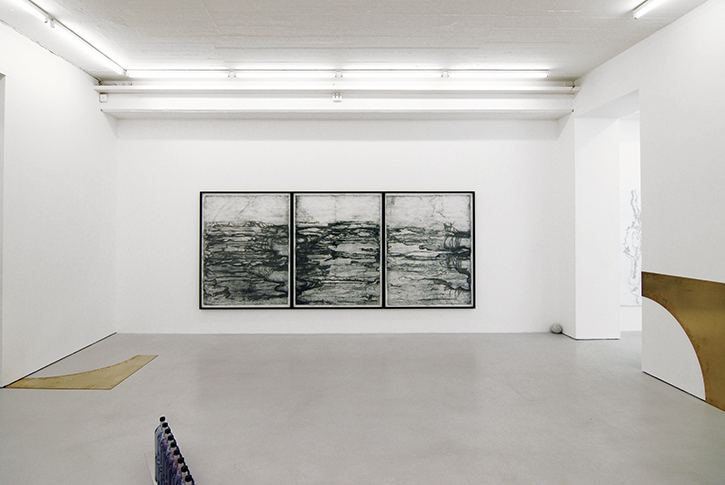 SURFACE SENSOR, 2015, REST (LAS BOLAS) 2015, DECADE (DECAY), 2015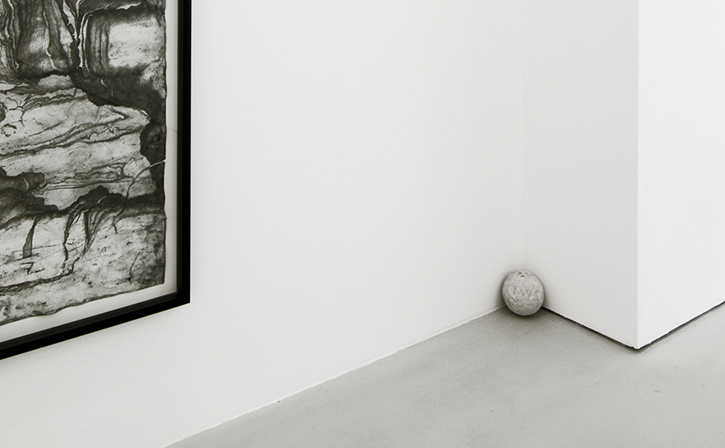 REST (LAS BOLAS), 2015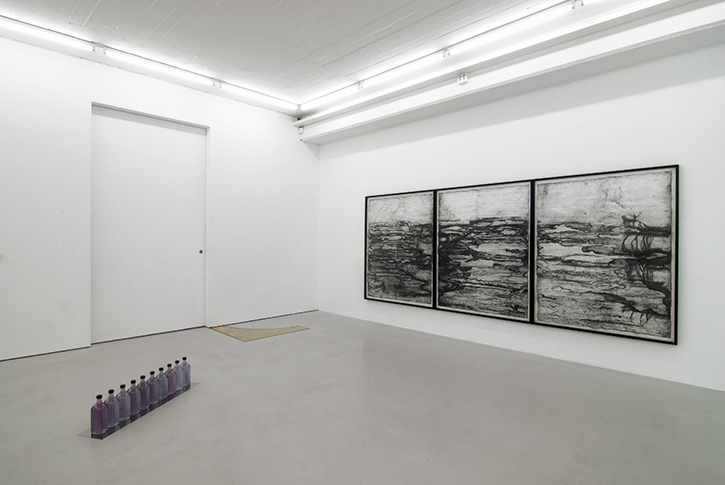 SURFACE SENSOR, 2015, REST (LAS BOLAS), 2015 and DECADE (DECAY), 2015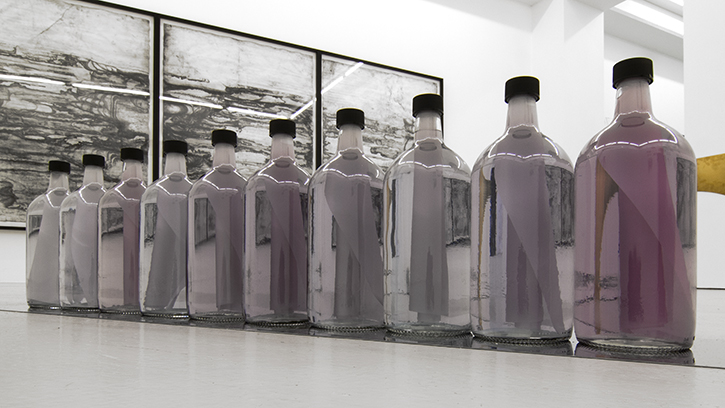 DECADE (DECAY), 2015 and SURFACE SENSOR, 2015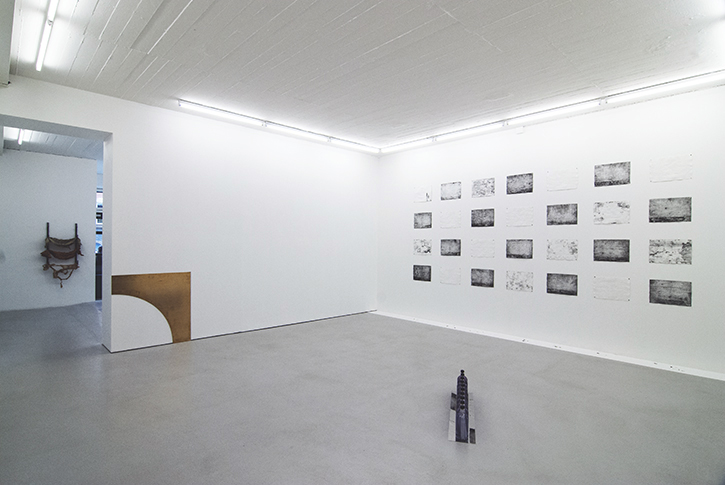 REST (LAS BOLAS), 2015, DECADE (DECAY), 2015 and STILL RESOLUTION, 2015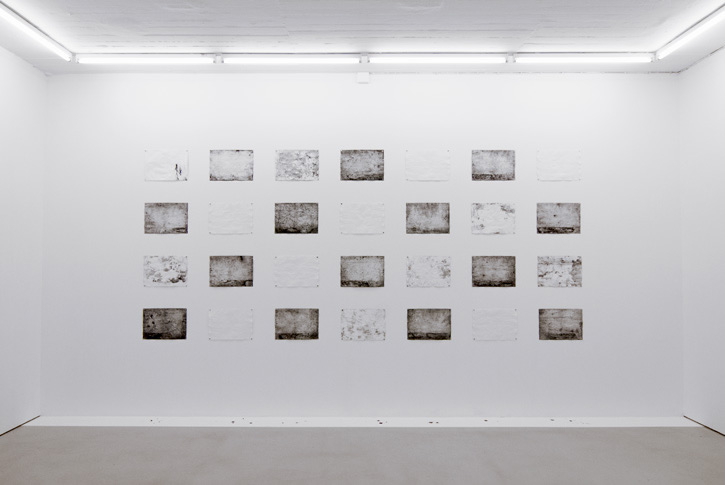 STILL RESOLUTION, 2015